The German data protection supervisory authorities
Tasks and contact persons
The tasks, powers, responsibilities, cooperation and independence of the supervisory authorities are set out in the General Data Protection Regulation regulated: Chapter VI | Chapter VII
The main task is, monitor compliance with data protection laws. If organisations fail to comply with these laws, regulators have the authority to fine the organisation.
In Germany, each federal state has its own Data protection supervisory authority. In addition to monitoring, the supervisory authorities also have an advisory function and are the contact point for data protection issues.
The online websites of the supervisory authorities provide up-to-date information, activity reports, FAQs and guidance on specific data protection topics. These orientation aids can be classified as technical guidelines for data protection officers.
The individual data protection supervisory authorities are listed below, including links to their respective homepages.
Data Protection Conference
The Data Protection Conference (DSK) is the central body of the independent data protection supervisory authorities of the German federal states. The DSK publishes coordinated interpretations on various data protection issues at regular intervals.
This is what the data protection conference says about itself:
"The Data Protection Conference consists of the independent data protection authorities of the Federal Government and the Federal States. It has the task of safeguarding and protecting the basic rights of data protection, a uniform application of European and national data protection law".
The Data Protection Conference has a websitewhere DSK publications can be accessed.
Data Protection Supervisory Authorities in Germany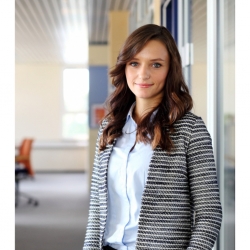 Latest posts by Caroline Schwabe
(see all)
This might interest you too: