Highest data protection fine to date hits Delivery Hero
Date: 19.09.2019
Responsible body: Delivery Hero Germany GmbH
Nature of the data breach: Various individual breaches of data protection law 
In August, the Berlin data protection commissioner Maja Smoltczyk had already imposed the highest German fine to date, amounting to 195,407 euros. So far it was unknown against which company and for what.
As of today, it's public: the highest fine to date hits Delivery Hero, a delivery service that also includes Lieferheld and Foodora. The various individual violations of data protection law include: Information about the processing personal data and the right to delete or object. For example, data subjects continued to receive advertising emails even after unsubscribing from email communication.
Delivery Hero Germany GmbH justified the violations to the supervisory authority by technical errors or employee oversight. Despite several warnings, no adequate measures were taken.
Categories of data concerned: E-mail address, surname, first name
Country: Germany
Fines: 195,407 Euro
Source: Privacy Policy-Berlin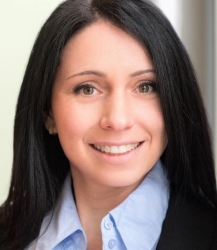 Latest posts by Nadine Porrmann
(see all)
This might interest you too: