Hamburg imposes data protection fine on Facebook
Date: 17.02.2020
Reason for the data protection fine: Missing report Data protection officer
The Hamburg data protection commissioner Prof. Dr. Caspar imposed a data protection fine of 51,000 euros on Facebook Germany GmbH, based in Hamburg.
The background to the fine is that Facebook had not reported a data protection officer to the data protection supervisory authority. However, this is in accordance with Article 37 the GDPR is provided for by law.
The fine enforced is not the first for Facebook and was relatively small, as it is explicitly directed against the German headquarters and those responsible have remedied the violation directly.
Amount of the data protection fine: 51,000 euros
Country: Germany, Hamburg
Practical tip:
Companies must report data protection officers to the competent supervisory authority if they need to appoint one. This procedure also includes the notification of a change of data protection officer or a change in contact details. Otherwise, the supervisory authorities may impose fines.
Source: Data Protection Supervisory Authority Hamburg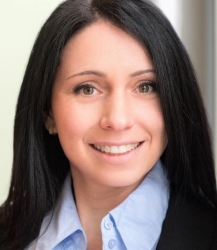 Latest posts by Nadine Porrmann
(see all)
This might interest you too: