Data failure in the district office Coburg
Date: 19.12.2019
Responsible body: District administration Coburg
Type of data protection violation: Data breakdown in the Coburg District Office due to hard disk
The data breach at the Coburg District Office was caused by a hard disk that was replaced by an external service provider after a defect. The service provider deleted the data from the hard drive and sold it to a third party. The problem is that the data was not properly deleted and thus not restored.
Around 12,000 data items such as documents, e-mails and passwords from the vehicle registration office and the youth welfare office in Coburg came into circulation. The data breach at the Coburg district office was reported to the responsible data protection supervisory authority, and the Cybercrime Central Office is investigating.
Practical tip: Use of hard disks
The individual-related data are to be processed prudently. Processing also includes the storage of data on media such as hard disks. If these are disposed of, it is imperative to ensure that the data they contain is no longer available.
Categories of data: Documents, passwords, e-mails
Country: Germany, Coburg
Source: BR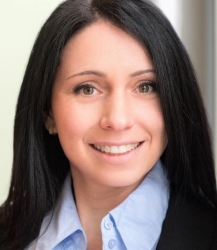 Latest posts by Nadine Porrmann
(see all)
This might interest you too: