Data breach H&M employee health data sounded out
Date: 19.12.2019
Responsible body: H&M
Nature of the data breach: Fashion house H&M conversation notes with health data
The Swedish fashion house H&M is accused of having sounded out its employees. Most affected are employees of the H&M customer centre in Nuremberg, who are responsible for the German and Austrian regions.
According to media reports, managers have collected private information on employees in data folders. Particularly alarming is the fact that the conversation notes contained sensitive individual-related data such as life situation or married life, can only come from confidential discussions with managers. Furthermore, it was criticised in particular that information on the health of employees was evaluated in lists.
H&M responded by publicly stating that it would avoid such data breaches in the future by conducting data protection training for managers, data audits or seminars on employee rights.
Practical tip: Data protection training and sensitization of managers and employees
Categories of data: Name, first name, health data
Country: Germany / Sweden
Source: Focus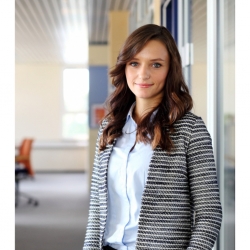 Latest posts by Caroline Schwabe
(see all)
This might interest you too: