Picture source Saalekreis
Robin Data receives third place of the Founders Prize 2019
For the 5th time, the Founder's Prize of the Saale District was awarded during the Founder's and Entrepreneur's Day. The background of the award is to honor innovative ideas and successful start-ups from the region. Robin Data receives the third place in this year's award ceremony. Robin Data develops since 2018 Data protection solutions which simplify data protection for companies.
Founders' Prize honours successful companies and innovative ideas
Criteria such as business idea, marketing, economic success and future prospects as well as the entrepreneurial contribution to the development in the region are evaluated. Three companies are awarded every two years.
In addition to the award ceremony, the event also served as a platform for exchange between the various companies. Challenges such as finding new employees were discussed as well as tips for implementing corporate data protection.
External Data Protection Officer
You are welcome to contact us as external data protection officer (DPO) order. We also offer individual consulting services as well as audits and will be happy to provide you with a non-binding offer. You can find more information about our external data protection officers on our website.
Robin Data offers an innovative solution to implement data protection
The jury of the Founder's Prize awarded Robin Data GmbH and its innovative data protection solution. The topic of data protection has become increasingly important since the General Data Protection Regulation in May 2018, a particularly topical issue. Because is data protection is an important and necessary cornerstone for every company, regardless of size and legal form. However, comprehensively meeting the legal requirements is not easy for many companies. Often, a great deal of resources are invested in order to Data protection and yet there is usually a great deal of uncertainty surrounding implementation. Impending fines and the risk of warnings add to the pressure.
Robin Data offers an innovative solution with its own developed data protection software, with which every employee, even without specialist knowledge, can easily implement data protection in a few steps. Users are guided through the data protection jungle in an intelligent and guided way. Robin Data provides comprehensive support, keeps users up-to-date and answers questions about data protection.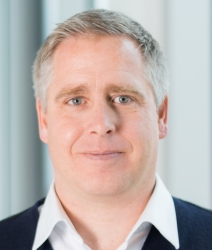 Latest posts by Prof. Dr. Andre Döring
(see all)
This might interest you too: